MY STORY


singer / songwriter
teacher / lifelong learner
wife / mother
lifelong devoted yogi
adventure traveller / dream chaser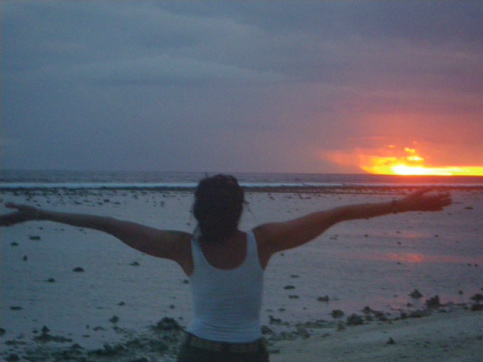 singer / songwriter Songwriting was initially a means to process challenging life experiences, such as the slow loss of my mother's vibrant personality, and ultimately her life, to dementia, which inspired my song Remember Me released on my first EP If My Life Were a Song (2002). On my self-titled EP Bev Zizzy (2008) I recorded What About the Children, a song written in response to the events of September 11, 2001 but which continues to speak to the plight of children caught in the crossfires of war. Eventually the two EP'S evolved into the fourteen tracks on Woman in Black (2009), five are which were inspired by my daughter's tragic departure in 2002. Seven years later, I released Standing on a Platform of Kindness (2016) thirteen tracks of primarily original material, which I wrote and co-produced. The album title reflects the theme of kindness which runs through all of its tracks. What a Friend Does is a testimony of gratitude to a lifetime of friends; Stay Soft , a plea, "don't let life make you hard"; Ride into the Wind a comment on the powerful human connection that lies in the simple act of delivering kindness with a smile; and Still Smiling - an intimate conversation with a lost loved one - completes the album track list on a powerfully positive note "still smiling in the sunshine of your love". Songwriting has evolved from being a means of processing challenging life experiences to a way in which to express appreciation and celebrate this journey of life. From the first acoustic concert I performed in 2003, to the present, my songwriting has always been about creating connection and compassion, and somehow giving back for all the gifts I have been given. The majority of my performances have been affiliated with charities, as I remain committed to the positive cycle of doing something for others, and to the power of giving.

teacher / lifelong learner I completed a teaching career where I engaged with students of all ages, the latter half with high school students, attempting to teach them English literature but mostly learning from them how to stay young, remain a little bit crazy, and laugh a lot. I loved them all, and it was difficult to leave them. But the passion to continue learning is as strong as ever, and the walls of learning have just expanded since I moved on.
wife / mother I was very lucky to meet my husband and soulmate early in my life, and to have had the joy of raising two children – an amazing son and daughter – together with him. Tragically, our daughter died in a car accident when she was eighteen, but, to quote Tony Arata from his song made famous by Garth Brooks:
How could I have known that you'd ever say goodbye.
I'm glad I didn't know the way it all would end The way it all would go.
Our lives are better left to chance. I could have missed the pain,
But I'd have had to miss the dance.
lifelong devoted yogi Introduced to yoga philosophy and practice in the early seventies, I taught Yoga classes for a number of years, and in 1977 was the founding President of the Saskatchewan Yoga Association, which served the yoga community in my province for over a decade. The desire to learn has never left me, but the more I learn the more I realize how much I don't know, and how grateful I am for all I have. The practice has guided me all my life. I am now pursuing my dream of studying yoga worldwide with the some of the same yoga teachers who introduced yoga to the west in the early seventies - those whose teachings have inspired me all my life, and continually strengthened my lifelong resolve to give more than I take. Always.
---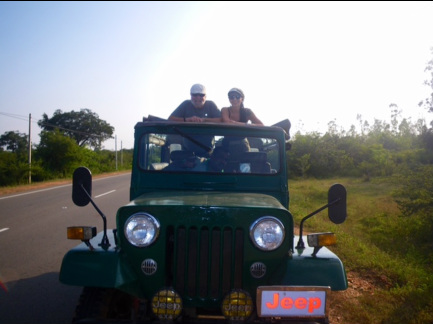 adventure traveller / dream chaser
My soulmate husband and I have always been captivated by foreign cultures, and what we can learn from them. This passion has fuelled our global travels, as well as my study of foreign languages - French, Spanish, and now Indonesian. I continue to chase lifelong dreams, whether I am at home songwriting, performing, or recording another CD, or backpacking around the world, taking adventurous risks while learning and doing as much as possible. And always my guitar is with me, as I use music to connect with people of all cultures and am repeatedly convinced that music is indeed a universal language. I have been very privileged, as I have had both the desire and the ability to pursue my dreams, chasing them with my soulmate by my side, forever grateful for this life.
---