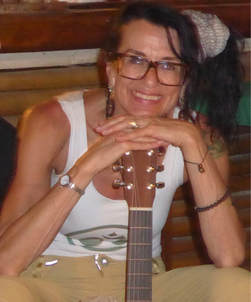 HOUSE CONCERTS
are concerts where you get to pick the guests

are very easy to arrange and only need as much space as you have
are innovative, inspiring, and a great way to spend time with friends who appreciate listening to live music
are carefree, as I look after everything that has to do with music, arriving fully equipped and ready to set up
HOUSE CONCERT AUDIENCE REFLECTIONS
"Thank you for a lovely experience this evening! It was my first house concert, and was a very moving event. The food and drink weren't half bad either!"
"I sure enjoyed the concert. So many terrific people! Food was good, music was wonderful."
"What a lovely evening! So nice to meet so many of your friends and chat with them. And I did enjoy Bev -- so inspiring to see someone enjoy what they are doing and willing to share themselves and their life experiences with others, it is a vulnerable place to put oneself and takes courage. What a privilege for me to come and be apart of your special evening. Thank you!"
BOOKINGS
---