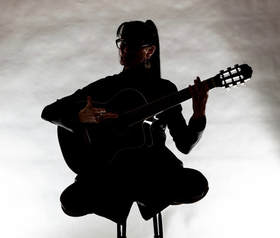 THE POWER OF GIVING

​ "If you knew what I know about the power of giving, you would not let a single meal pass
without sharing it in some way." Buddha

I heard Gladys Knight in concert once describe her music as a gift she was destined to share with others, to find happiness and her true purpose in life. Countless other musicians have used their gifts to engage others to make the world a better place. Both humbled and inspired by these musicians, the vast majority of my solo concerts have been dedicated to sharing and giving back. Many have taken place in nursing homes, special needs classrooms, and at community events, and focus on helping women and children. These are some of the fundraising initiatives I have supported.
---

KIVA.ORG
. I have been and continue to be an active supporter of kiva.org, a micro-finance agency that facilitates provision of loans to underprivileged people around the world, since 2011, and to date have personally supported 100 loans to individuals in 72 countries around the world.
---

THE STEPHEN LEWIS FOUNDATION
(SLF) works with community-level organizations which are turning the tide of HIV/AIDS in Africa by providing care and support to women, orphaned children, grandmothers and people living with HIV and AIDS, and has inspired the foundation of over 260 Grandmothers for Grandmothers Chapters across Canada. I have supported this foundation with my music in several concerts over the years, working with both the Regina and the Port Alberni BC Grandmothers Chapters.
---
REGINA G4G

SISTERS FOR SISTERS

SLF BENEFIT CONCERT
Regina SASK

March 2009

Assisted by the Regina G4G Chapter of the Stephen Lewis Foundation, I coordinated and performed at the Sisters for Sisters Benefit Concert

The event comprised four female acts,was recorded live by the Canadian Broadcasting Corporation, and raised several thousand dollars for the Stephen Lewis Foundation.

---

THE SOUL SISTERS ANNUAL BENEFIT
CONCERTS

: My first performance as a solo artist was at the first Soul Sisters Concert in May 2003. I have performed at seven of these concerts to date. Sponsored by

The Room

hair salon in Regina, these annual concerts raised funds for the

YWCA

women's shelters.

---

WORLD AIDS DAY FLASH MOB CAMPAIGN

to raise awareness about World Aids Day. On December 1, 2016, I danced at the U of R with the Regina G4G Grandmothers and hundreds of others across Canada to the music of Annie Lennox and Aretha Franklin singing "Sisters are Doing it for Themselves". It is one of many Stephen Lewis Foundation events I have supported since 2008.

---

PLAN CANADA ANNUAL BENEFIT CONCERTS

On April 10, 2003, on what would have been my daughter's 19th birthday, I adopted a thirteen year old foster child girl in India, as a memorial tribute to my own daughter, who had died tragically a few months earlier at age eighteen. I funded this initiative entirely through my annual concerts for five years, until my foster child in India reached her 18th birthday.

I also sponsored a Plan Canada foster child in Guatemala for over a decade in the 80's.

---

UNICEF
. Inspired by a desire to help others in need, and a short term Canadian Government matching donation offer, I challenged my high school classroom students to take up the Canadian Government offer, and together - in only seven days - we contributed $1600 to UNICEF to help those affected by the 2012 drought in Somalia.
---

THE CANADIAN HARAMBEE EDUCATION SOCIETY
(C.H.E.S.).
Through this non-profit organization founded by former Canadian teachers, I helped my home room of twenty high school students raise $1800 to provide a young girl in Tanzania, Africa, with a full four year high school education scholarship (2009): initiated another school based four year sponsorship, graduating a second Tanzanian girl in 2013; and am currently personally sponsoring a third girl in Tanzania who will graduate in 2020.
---
---